4 Reasons to Buy a Toyota Hybrid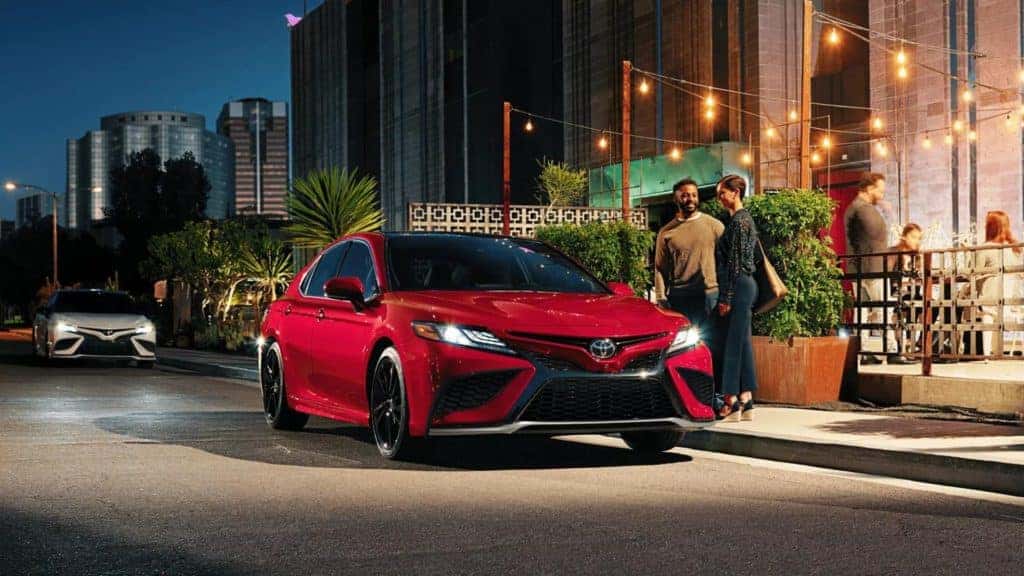 American drivers choose Toyota vehicles more than any other brand. The Japanese automaker has dominated the sales charts for a decade. It held onto its spot as the best selling auto brand in 2021, and shows no signs of stopping this year. There are many reasons why people choose Toyota vehicles. Even as the world begins to shift toward hybrid and electric vehicles, Toyota hybrid cars exceed expectations. Toyota has joined the hybrid marketplace, with some familiar models and some exclusive hybrid models. Whatever you choose, there are many reasons why buying a Toyota hybrid is a great idea.
Reasons to Consider Toyota Hybrids
Reliability
Perhaps the #1 reason why people shop Toyota is that they know this is a brand to be trusted. Toyota vehicles consistently rank among the longest lasting and easiest to maintain of any cars on the road. More Toyota drivers are able to drive their car for over 10 years than any other brand. If you do research for "long lasting cars" online, you'll find lists that are populated by several Toyota models.
Toyota hybrids are engineered with the same standards that have gone into Toyota vehicles for years. If you choose a Toyota hybrid, you can trust that you're getting a dependable car with a long life ahead.
Safety
Safety is another hallmark of the Toyota brand. Toyota hybrids receive all of Toyota's best advanced safety features. IIHS Top Safety Picks in the Toyota hybrid lineup include the Camry, Corolla, Highlander, RAV4, and Sienna.
The Toyota SafetySense 2.0 package includes many advanced safety features to keep you and those around you safe. Features include dynamic cruise control assist, pre-collision detection, road sign assist, and automatic adaptive high beams. This package is available on every new Toyota hybrid model.
Efficiency
The two big reasons to choose hybrids are efficiency and sustainability. Toyota vehicles are consistently among the most efficient models on the road. Toyota hybrids take that efficiency to new levels. The Toyota Prius Prime offers the most fuel efficiency of any Toyota vehicle. The plug-in hybrid gets a combined 54 miles per gallon, plus an additional 25 miles of electric-only range. 
For models that come in both gas and hybrid versions, the added efficiency is a huge advantage. For instance, the standard Toyota Camry SE gets 28 city and 39 highway MPGs. That's very good for a gas-engine sedan. However, the hybrid Camry gets an even greater 53 combined miles per gallon. Drivers can save time and money by rarely needing to stop for gas in a hybrid Camry.
Options
Perhaps the best thing about shopping for a Toyota hybrid is the abundance of options. Toyota's wide range of hybrid options includes many familiar and established names, as well as new exclusive hybrid models. If you want a spacious and affordable family vehicle, the Highlander, RAV4, Venza, and Sienna are all available in hybrid models. Ultra-efficient four door sedan hybrid options include the Avalon, as well as the Camry, Corolla, and Prius.
The Toyota hybrid lineup is as versatile as it is efficient. Every model is affordable upfront. A 2022 Corolla hybrid starts at just $24,050*. Combining that with savings at the gas pump, longevity, and easy maintenance, a Toyota hybrid provides incredible overall value.
Shop For 2022 Toyota Camry Hybrid
If you're looking to buy an all-new 2022 Toyota Camry Hybrid, then Pinehurst Toyota has you covered. At Pinehurst, we carry all new and pre-owned Toyota models, both hybrid and gas engines. Pinehurst Toyota has one of North Carolina's largest inventories of Toyota vehicles. Visit us to drive home in your very own Toyota hybrid today.
*Source: Toyota.com