How a Toyota Compact Truck Could Be a Game Changer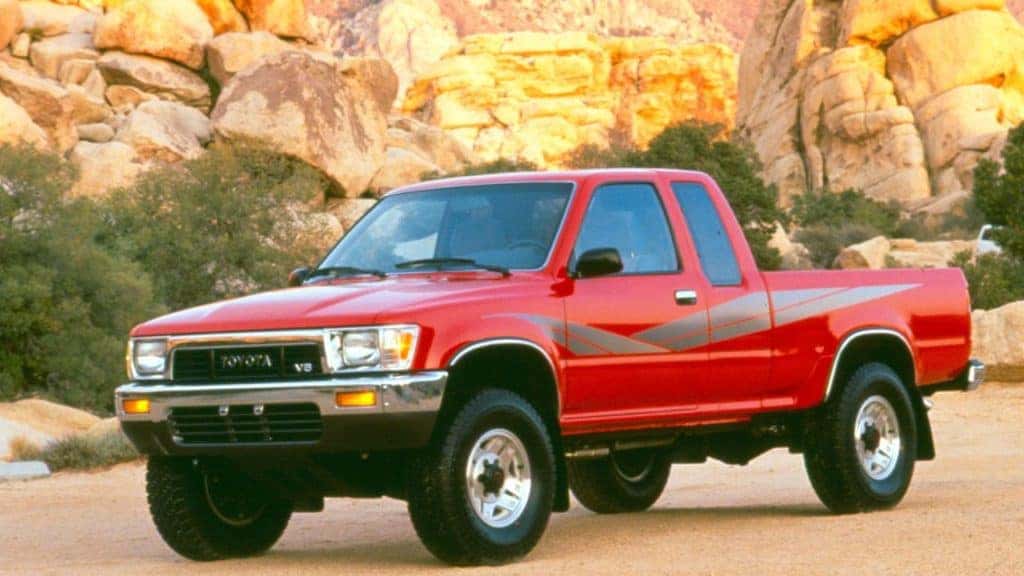 The compact truck is reemerging as a popular choice for drivers in 2022. The Hyundai Santa Cruz and Ford Maverick are both new vehicles filling the niche compact pickup market. Both vehicles have been hugely successful for their manufacturers.
Currently, there are two Toyota pickup truck models available: the mid-size Toyota Tacoma and full-size Toyota Tundra. A third Toyota pickup truck may soon be joining that lineup. There have been talks about Toyota adding a compact truck to its annual lineup in the near future. This would be a departure from recent trends in the pickup truck market, where vehicles have tended to get bigger and more powerful each year. But a shift in consumer preference for more efficient vehicles has sparked a new demand for smaller trucks.
Given the brand's history and reputation, we can count on any compact Toyota pickup truck to be extremely dependable and durable. Although we should not expect Toyota to unveil a new compact truck in the immediate future, the prospect does give us something to look forward to.
When looking ahead to a Toyota compact truck, we can focus on the Toyota Tacoma to see how much value it could bring.
What Would a Compact Toyota Truck Mean?
Better Efficiency
One of the driving factors behind the push for smaller pickups is fuel efficiency. Environmental and economic concerns are causing consumers to look for ways to use less gas. Typically, the smaller the truck, the better its mileage will be. For example, the 2022 Toyota Tacoma gets 18 city miles per gallon and 22 highway MPGs, for an estimated combined total of 20 MPGs. These figures make the Tacoma one of the most efficient mid-size trucks on the market. 
It is impossible to speculate about the fuel efficiency for a compact Toyota truck, but it's fair to have high expectations. With the Tacoma faring so well in its class, Toyota already has a strong framework in place for their smaller pickup class.
More "Car-like" Driving Experience
experience. This has to do with the way compact trucks are typically built compared to full-size or mid-size trucks. A compact truck is usually built as a "unibody" frame. By contrast, most other trucks are "body-on-frame" vehicles. This means that the body of the car is mounted onto a frame, which includes the powertrain. A unibody vehicle, on the other hand, is assembled as one piece. The frame and the body are attached together.
Both the Toyota Tacoma and Toyota Tundra are body-on-frame trucks. The introduction of a unibody compact Toyota truck would perhaps be the biggest change to the lineup. The Tacoma's smaller body already gives it a fairly smooth ride. But the unibody structure of a compact truck would only improve on this performance that's already in place.
Toyota Reliability
We have discussed the benefits of compact trucks in general. But what about a compact Toyota truck in particular? Toyota's reputation is built on reliable and durable vehicles. The Toyota Tacoma and the Tundra are two of the best-selling pickups on the market because consumers know they can trust the Toyota name. 
From exceptional engineering and manufacturing to the Toyota Safety Sense package, every Toyota vehicle is guaranteed to be extremely reliable. We have every reason to believe that a compact Toyota truck would meet and exceed those standards.
Large and Small Toyota Trucks for Sale
Looking to buy a Toyota pickup truck or other vehicle in North Carolina? One of the best places to look in North Carolina is Pinehurst Toyota in Southern Pines. At Pinehurst, we carry all new and pre-owned Toyota models at great prices. Browse our inventory of new Toyota Tacomas, and stay tuned for future news about new additions to the Toyota lineup.