Why Buy a Toyota Certified Pre Owned Vehicle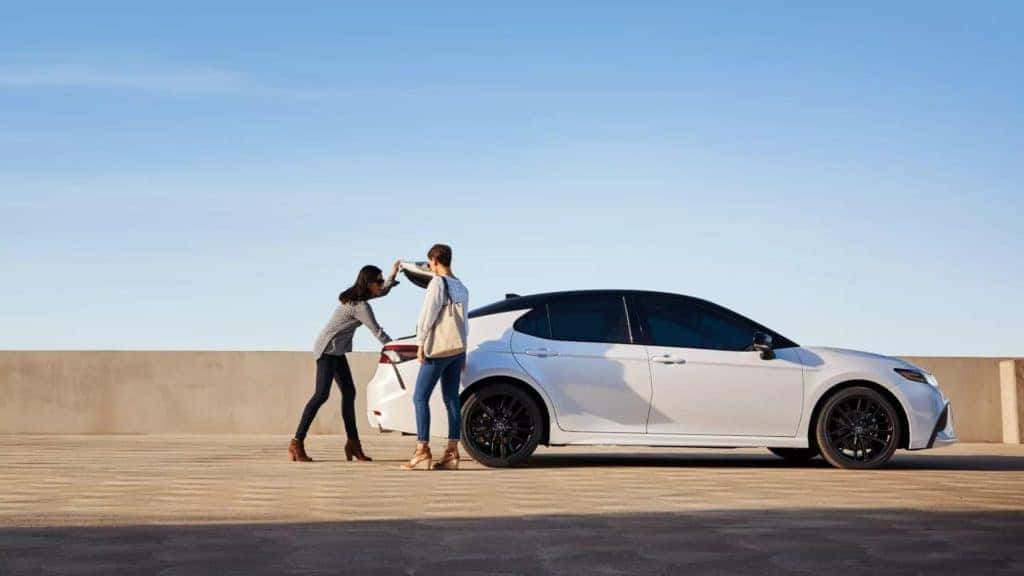 Are you in the market for purchasing another vehicle for yourself or your family? There are many options available to you. If you want a new vehicle, these are available made to order, or from a lot. You can purchase used cars and SUVs from a reputable dealer or an individual. Buying a Toyota Certified PreOwned vehicle may be the best vehicle purchase you will ever make. Our experts at Pinehurst Toyota would like to offer information about your options.
New Vehicles vs Toyota Pre Owned
Ordering a new car by your specifications can be exhilarating and very expensive. You are one of the first owners of a completely new car model. You choose the color and shine you want, the wheel type, and the tires you prefer. It has all the fancy new upgrades and exterior features that will make your vehicle stand out. And then there is the interior: colors, materials, and entertainment features are all at your discretion. Be prepared for this to take anywhere from 4-8 months to receive. You can cut down on the waiting time by finding a new model on an accredited lot with most of the features you want. The average new car pricing is from $30,000- $80,000. Depending on your choice of vehicle, the warranty usually covers 36-48 months. You may need that full warranty and more. The vehicle is unproven on the road, and there is a high possibility that you will encounter problems. There is a reason for the lemon law applied to all new car purchases. A Toyota Certified Used vehicle may be a better option.
Used Vehicles vs Toyota Certified Used Vehicles
If a used vehicle is more in your price range, be sure you purchase from a reputable source. Do not make a purchase from a lot or individual that does not have all of the documentation you need. The title should be available for transfer. A record of recent oil and service checks should be made available. Get the VIN # and run it through CARFAX to see if any accidents, liens, and problems with the vehicle show up. Drive the vehicle to your mechanic for a quick look to ensure they think the car is worth the asking price. Some sellers will discourage this and pressure you to make a quick decision. Do not make an uninformed decision regardless of the pressure.
Certified PreOwned Toyota
Purchasing from a Toyota Certified Used Vehicle Dealer eliminates worry about any of the issues mentioned. You get Toyota PreOwned cars at used car pricing with new car benefits. We have sold thousands of pre-owned vehicles that have met buyers' requirements. These vehicles have also passed our certification process. The car must pass The Certified Toyota PreOwned five-step certification process:
The vehicle model must be less than six years old

There must be less than 85,000 miles on the odometer

The vehicle must pass our stringent 160 point Quality Assurance Inspection

We will check the CARFAX vehicle history report
Then at purchase, you also get our Toyota PreOwned warranty. This is a three-year warranty on all of the major parts of the vehicle. We have tested and certified that these parts will meet your needs for the next three years. If they do not, we will repair them for you. The Toyota Certified Warranty gives you the specifics of our warranty.
Contact us at Pinehurst Toyota or call at (910) 692-2424 to see the Toyota Certified PreOwned vehicles we have available. You can shop online 24 hours seven days a week. We will help you find the right vehicle for you and your family.